Swiftness – the speed of light
Glad to be on the wings of momentum.
Here is an "in progress" picture
: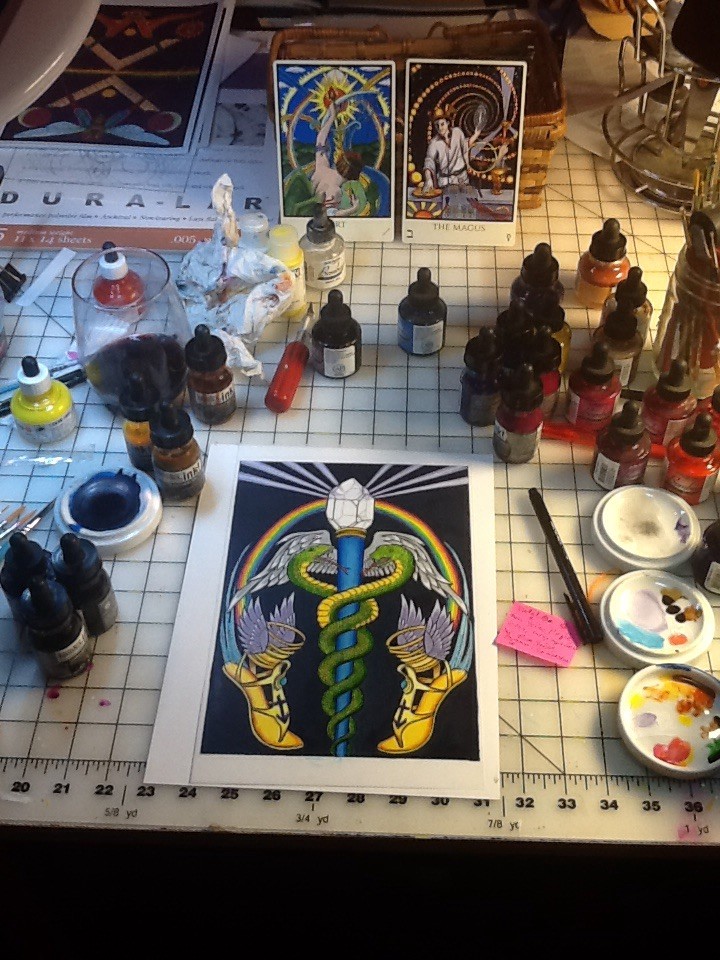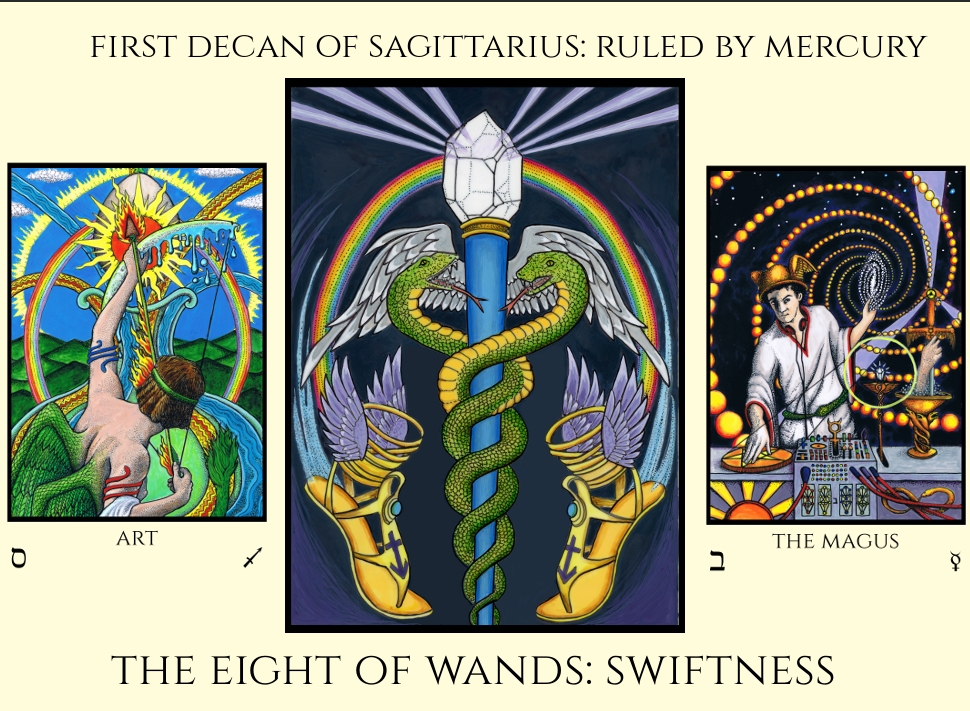 The Eight of Wands combines the Art card with the Magus.
Color Scales for the Eight of Wands:
King Scale for Hod: Violet
Four Scales for Sagittarius: Blue; Yellow; Green; Dark vivid Blue
Four Scales for Mercury: Yellow; Purple; Grey; Indigo, rayed Violet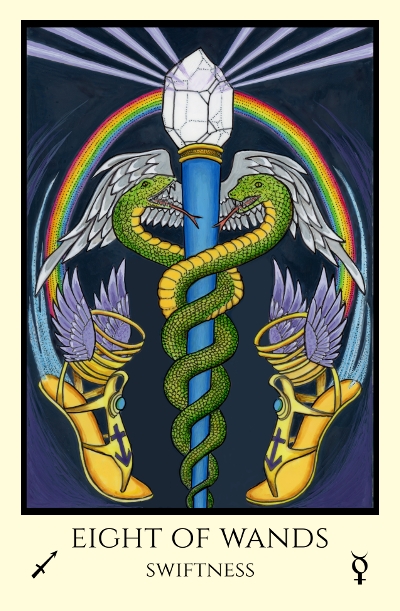 Next up is the Nine of Wands, combining the Art card with the Priestess.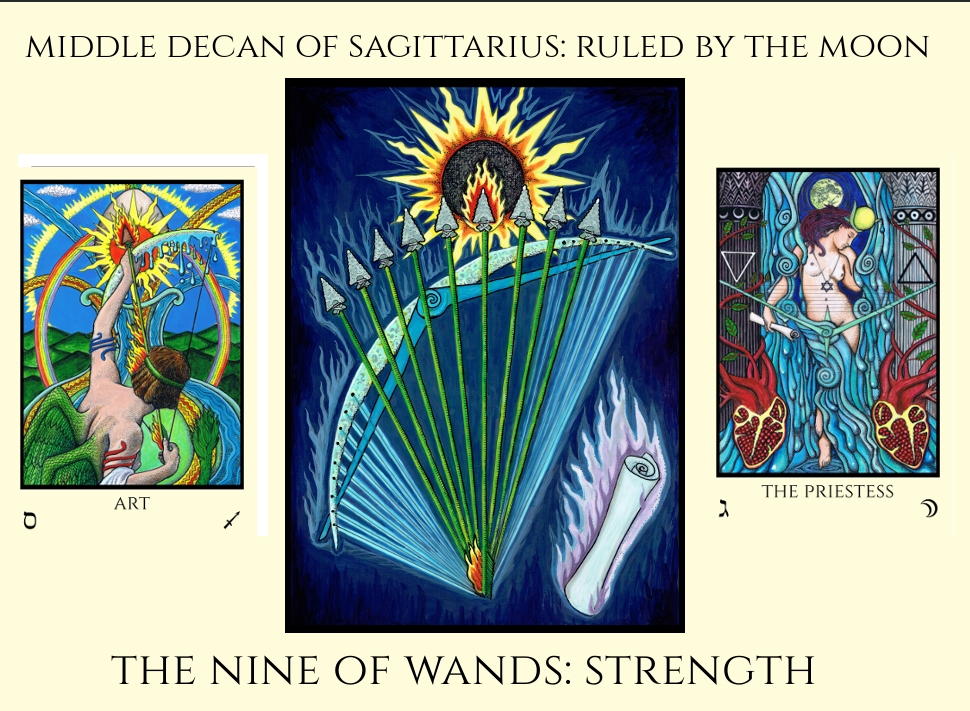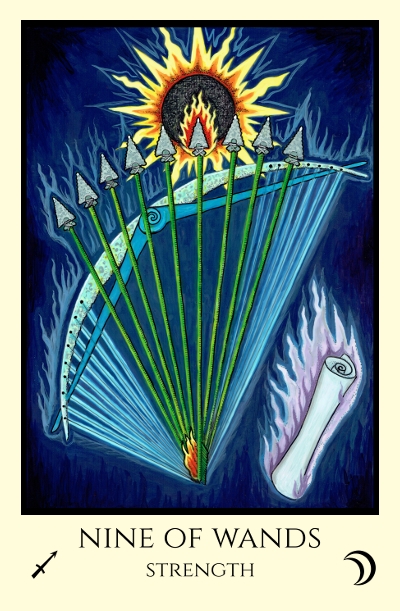 Color Scales of the Nine of Wands, combines the Art card with the Priestess:
King Scale for Yesod: Indigo
Four Scales for Sagittarius: Blue; Yellow; Green; Dark vivid Blue
Four Scales for the Moon: Blue; Silver; Cold Pale Blue; Silver, rayed Violet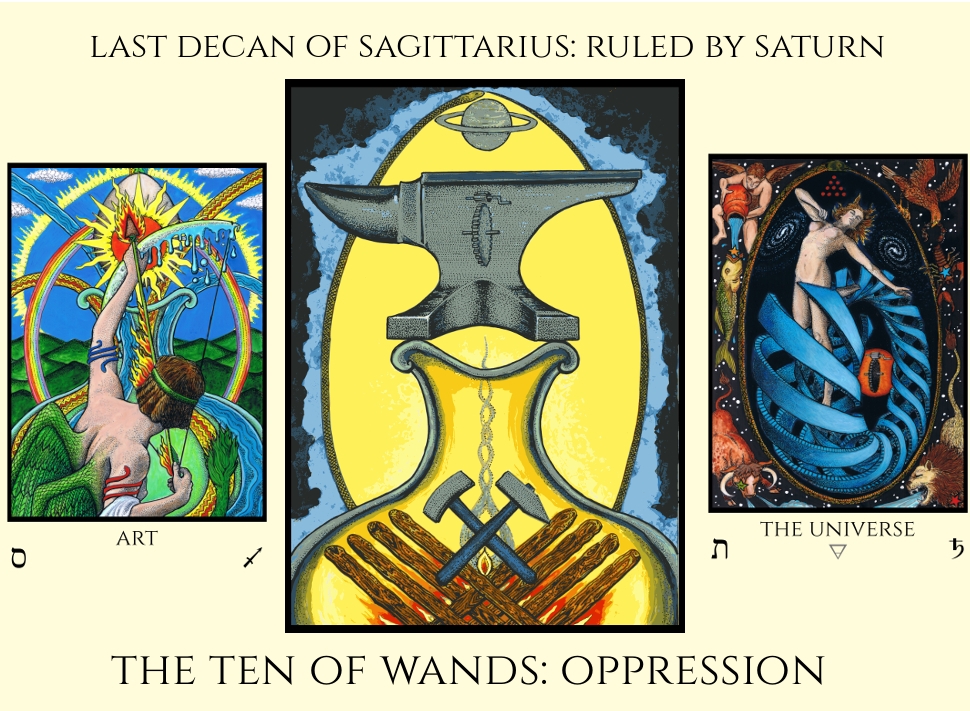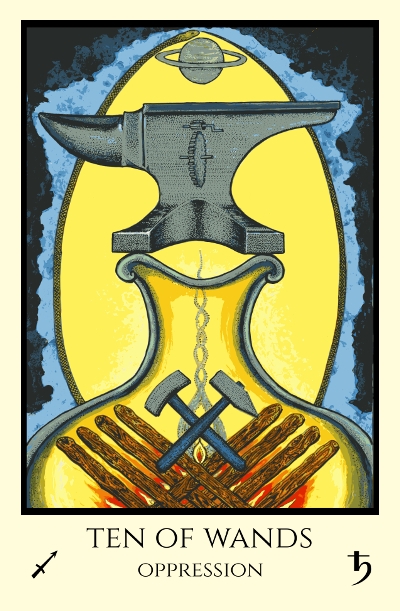 Last decan of Sagittarius is the Ten of Wands, the Art card with the Universe card
King Scale of Malkuth: Yellow
Four Scales of Sagittarius: Blue; Yellow; Green; Dark vivid Blue
Four Scales of Saturn: Indigo; Black; Blue-black; Black, rayed Blue