Today, April 8th, marks the first of three feast days celebrating the anniversary of the reception of Liber AL vel Legis, aka the Book of the Law, in 1904. On this date, the first chapter, manifesting Nuit, was first received by Crowley.
So I thought I'd share this painting of Nuit, that is illustrating verse 28 from Chapter 1:
None, breathed the light, faint & faery, of the stars, and two.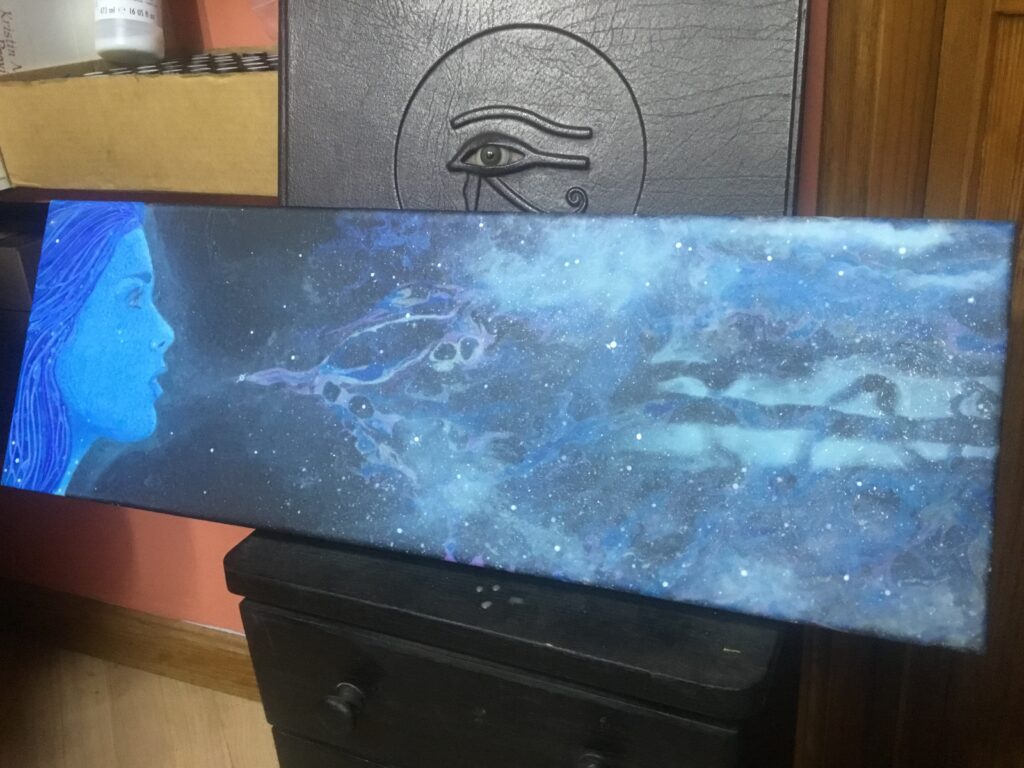 This painting has evolved over the course of many, many months, as to get the proper effect involved many, many layers of paint. A really crazy amount of thick paint, that then had long periods of drying time between layers. It has tremendous depth in the star field in person. It's acrylic on 8×24″ canvas, wrapped 1.5″ thick with the sides painted too.
Happy Holy Days to all: unimaginable joys on earth : certainty, not faith, while in life, upon death; peace unutterable.