All images © M.M. Meleen 2011-2016
The Nox et Lux is the black and white edition of Tabula Mundi Tarot. The color version, Colores Arcus, is also available.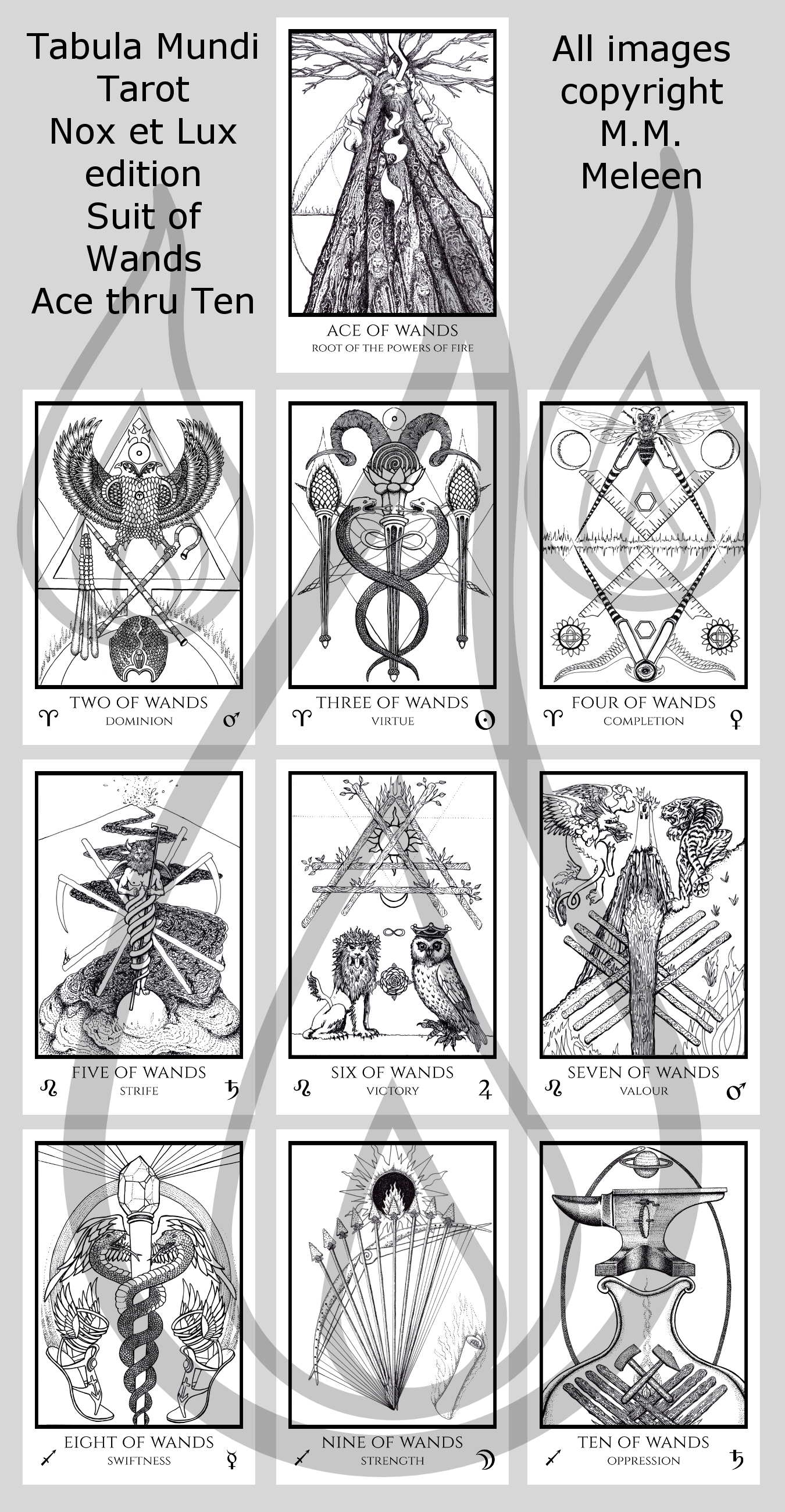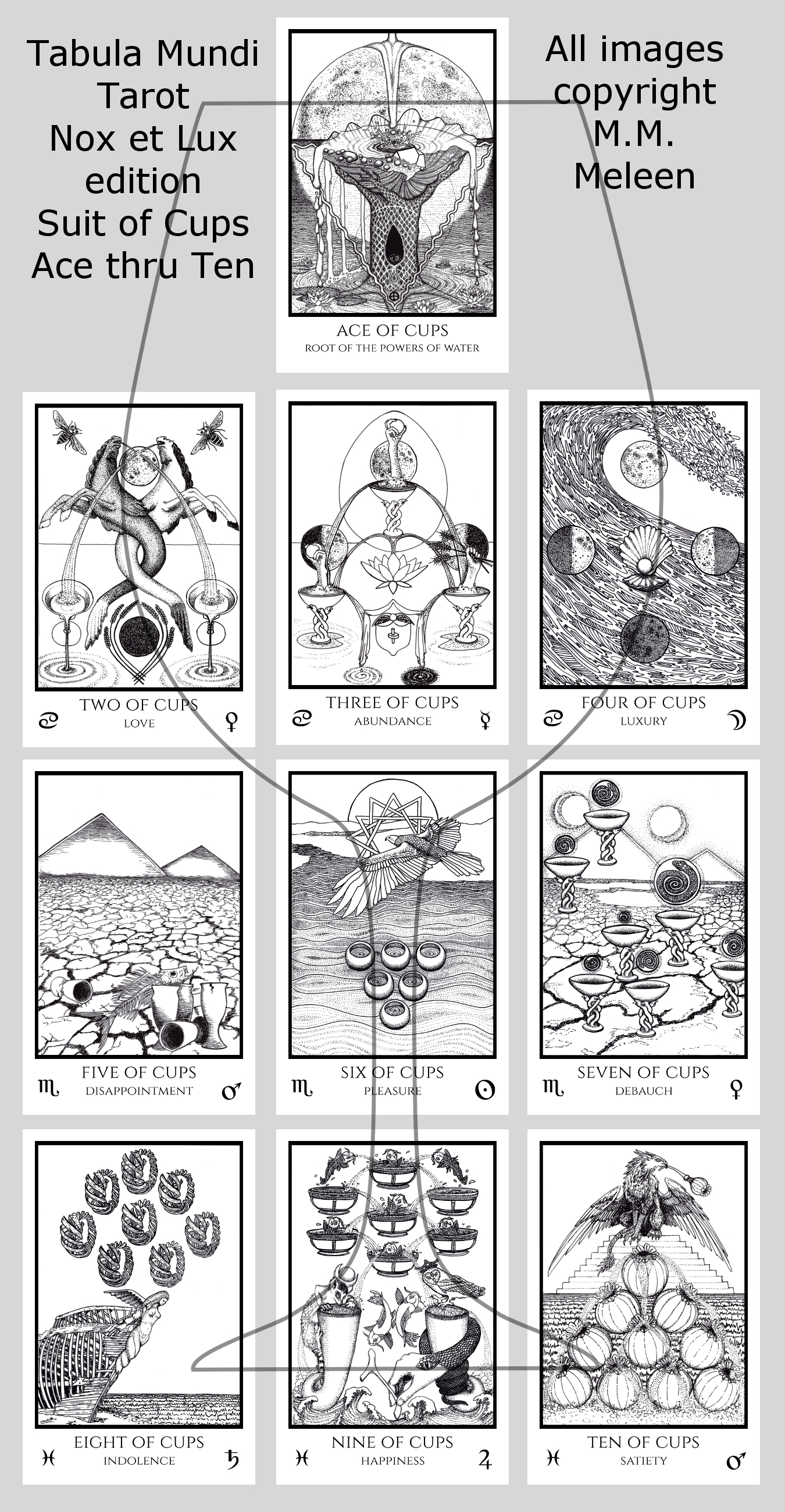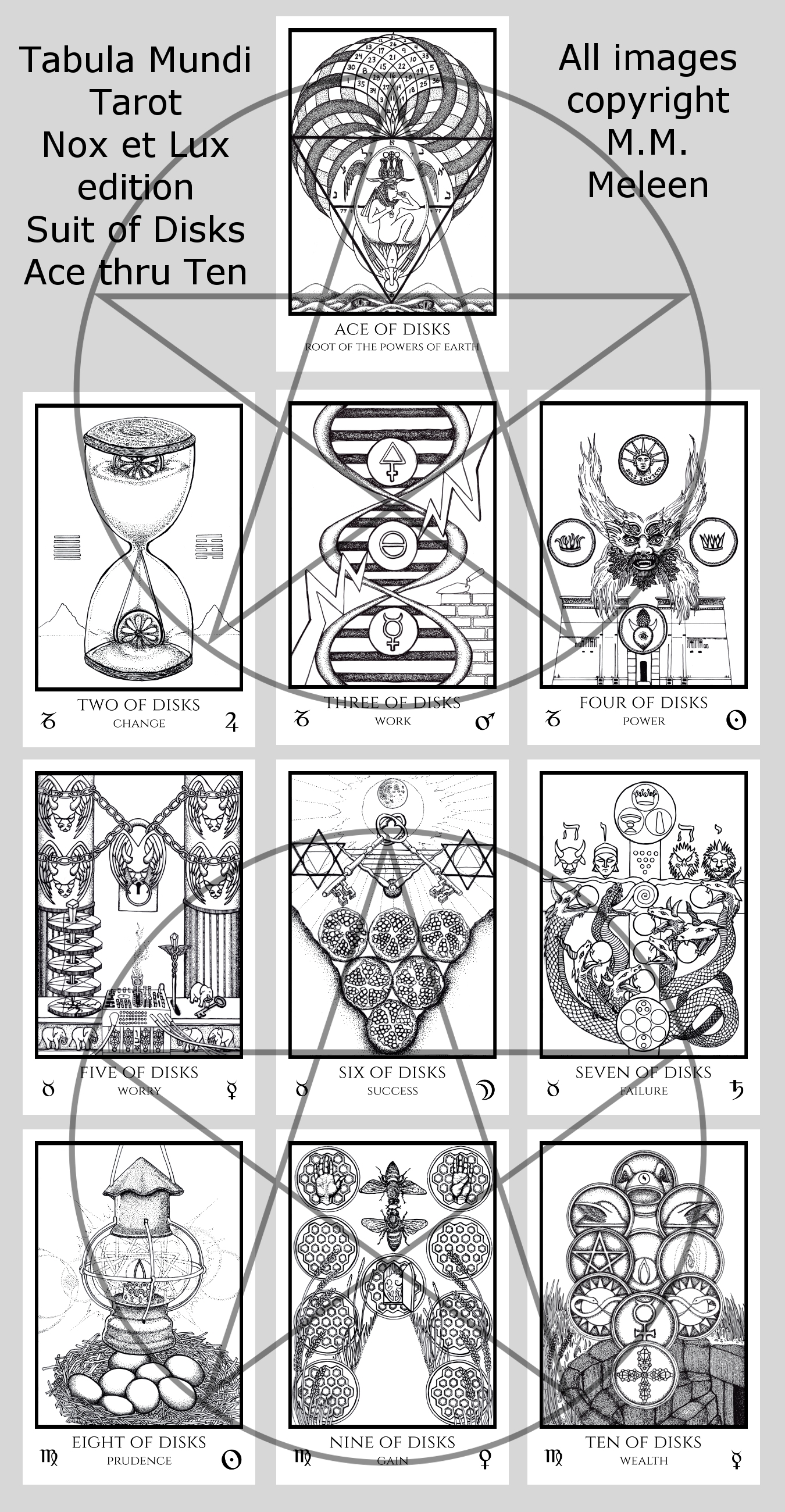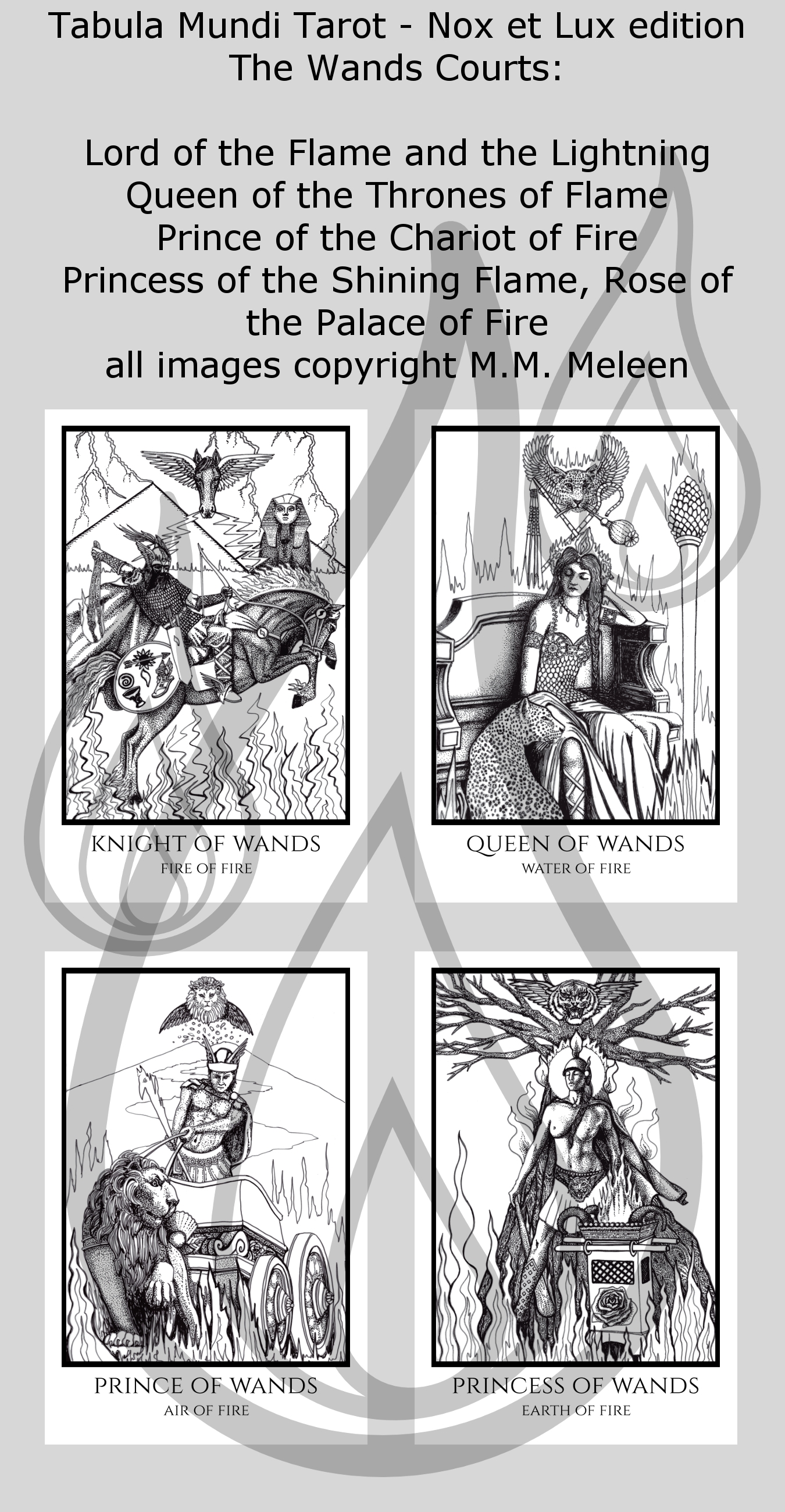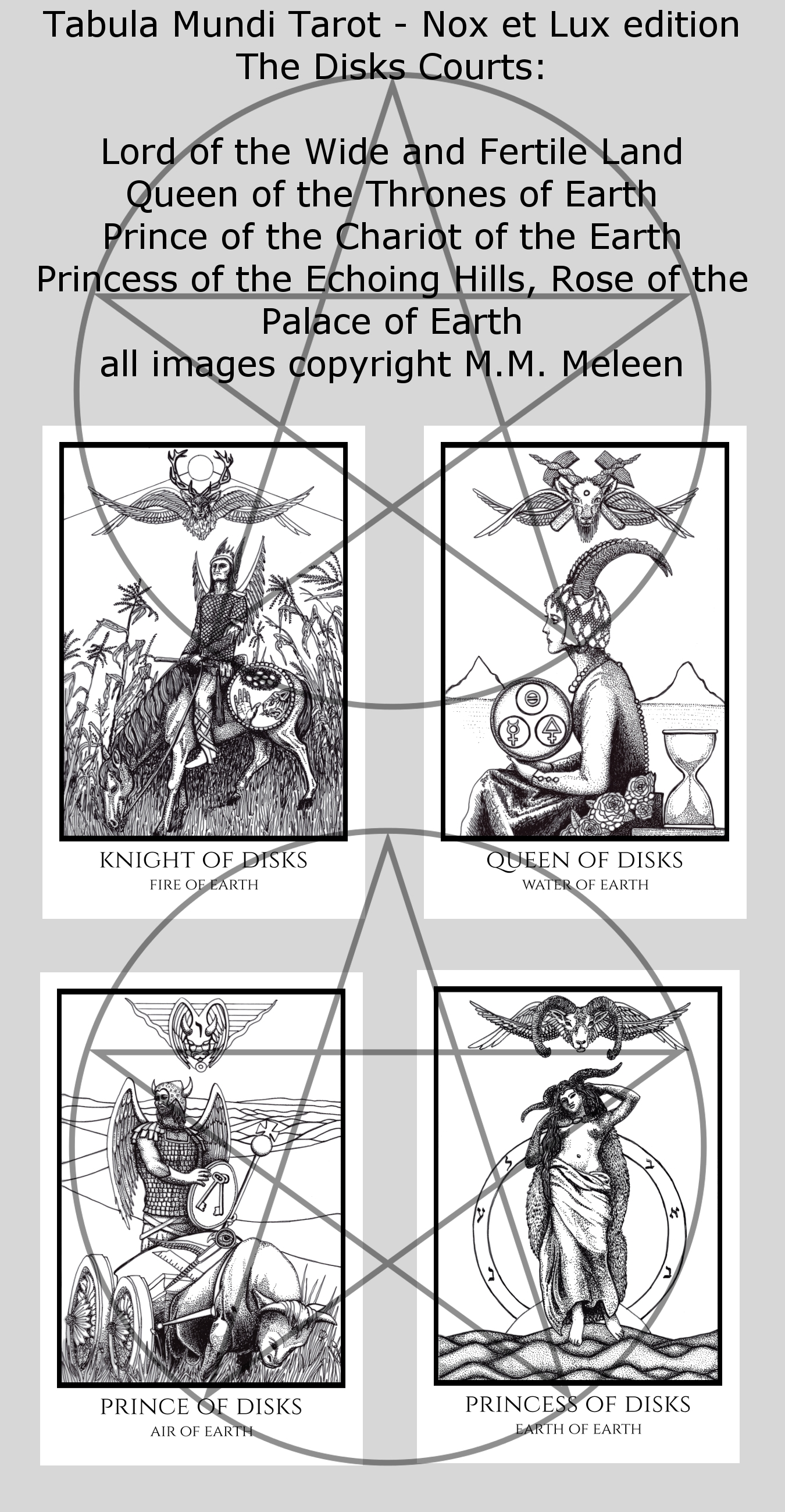 Above, the Aces and Princesses of Tabula Mundi. All images copyright © M.M. Meleen 2011-2016.
Below, a video of me drawing the Princesses, from the Nox et Lux Kickstarter.
Mozes Ashkenazi has posted a review of the Tabula Mundi Nox et Lux edition on Aeclectic Tarot, including a review of the guidebook Book M: Liber Mundi.
A review of the Tabula Mundi Tarot's Nox et Lux edition was recently written by Djamila Zon, of the website "The Queen's Sword" (www.thequeenssword.com).
This is a link to Djamila's review of the Nox et Lux on her website. It is very thoughtfully done and thorough. She reviewed the deck as a stand alone, with only the little white book to see how it performs on its own.