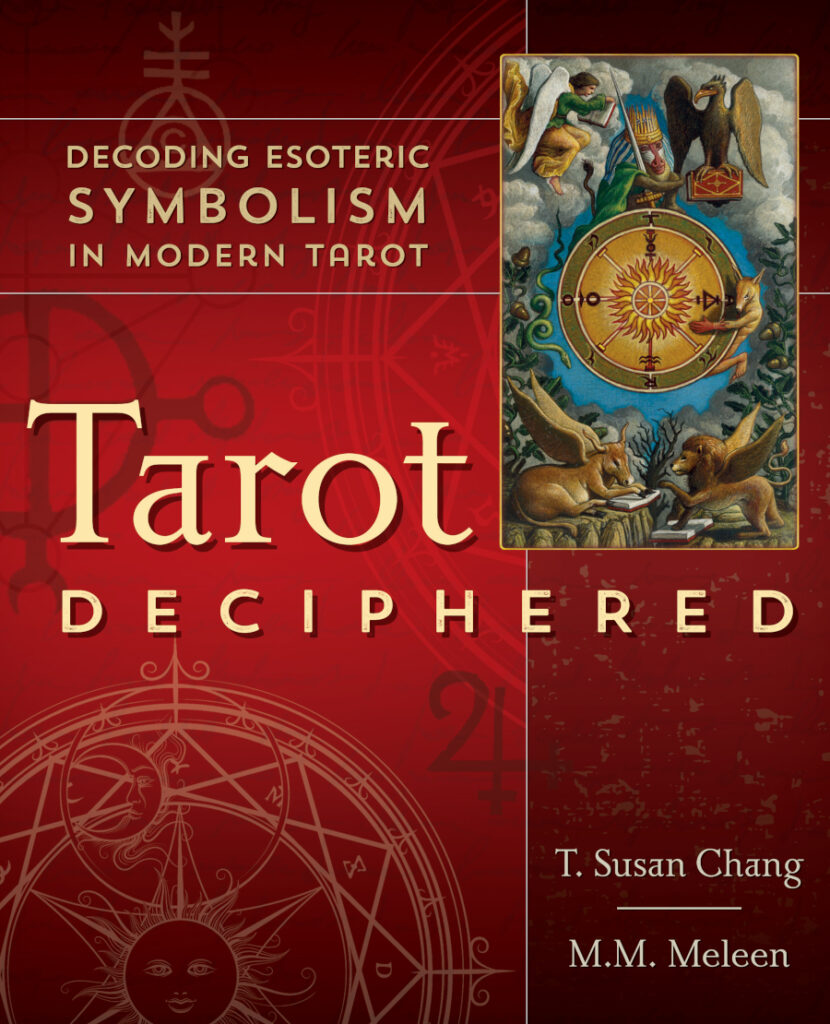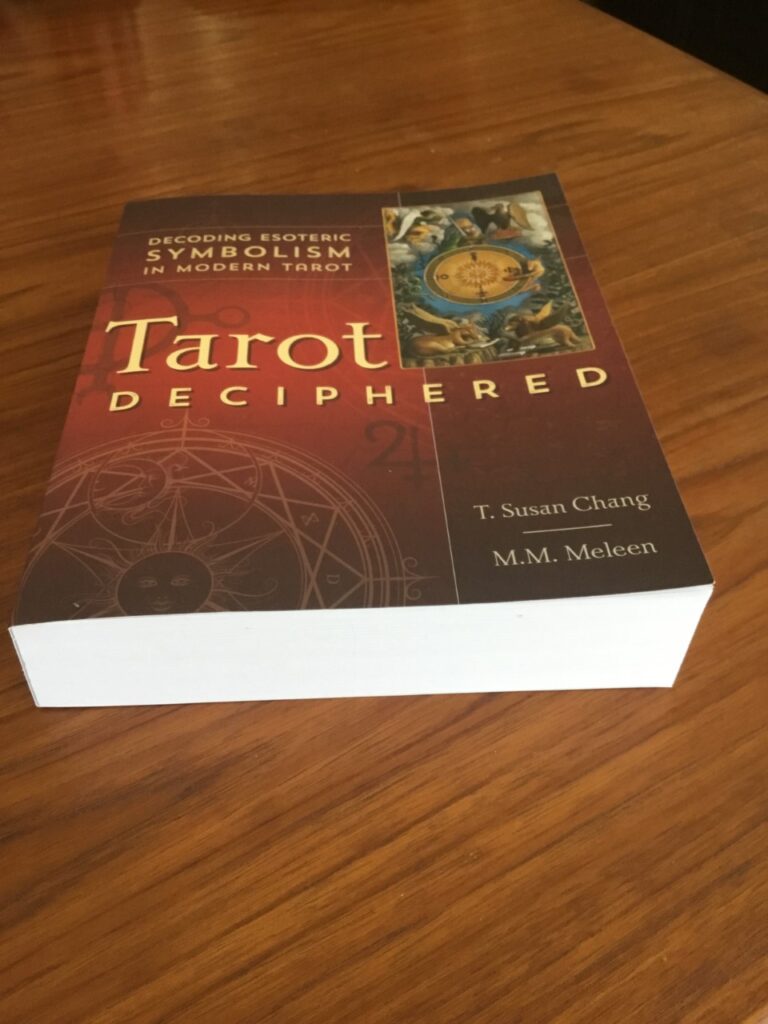 Tarot Deciphered is now available at Llewellyn Worldwide, Barnes and Noble, Amazon – and for a limited time, a few copies signed by M.M. Meleen will be available on www.tarotcart.com. 3 LBS and 672 pages of esoteric tarot goodness, by the hosts of the Fortune's Wheelhouse podcast.
TAROT DECIPHERED
Decoding Esoteric Symbolism in Modern Tarot
Unlock the Symbols, Meanings & Magic of the Cards
Discover the esoteric roots underlying the Rider-Waite-Smith Tarot, the Thoth Tarot, and contemporary decks that share their symbols. This illustrated, card-by-card analysis reveals detailed insights drawn from the multi-layered traditions of the Hermetic Order of the Golden Dawn, the magical order that most strongly influenced modern tarot, helping you give better readings informed by the history of spiritual practice.
For each card, you will discover how astrology, mythology, alchemy, the elements, and Qabalah contribute to the card's overall meaning. Authors T. Susan Chang and M. M. Meleen, co-hosts of the popular Fortune's Wheelhouse podcast, decipher the symbols and stories of tarot. Their carefully researched synthesis of esoteric ideas is designed to foster a deeper connection with the wisdom of the cards.
| | |
| --- | --- |
| ISBN-13: | 9780738764474 |
| Imprint: | Llewellyn |
| Pub Date: | March 2021 |
| Product Type: | Trade Paperback |
| Page Count: | 672 pages |
| Size: | 8 x 9 x 2 IN |
Reviews:

Lorna Viv's five star review Mar 06, 2021
it was amazing
T. Susan Chang and M. M. Meleen have made a name for themselves in the Tarot community with the podcast Fortune's Wheelhouse where they discuss the esoteric nature of the Golden Dawn's two main tarot systems; RWS and Thoth. This text appears to be a product of the podcast and so is packed with in depth analysis, multiple correspondences, and multiple approaches to the tarot cards i.e astrological, mythological etc. The text is well constructed with the introduction setting out and defining the parameters the text covers, and clarifying differences in the RWS and Thoth, as well as basic introductions to systems they utilise and drawn on like Qabalah. Then they approach each card one by one, starting with the major arcana, then the minor (as is usual). The Court cards are discussed in their own section and interestingly include correspondences with I Ching and geomancy, which is not something I have seen explored in other books. The card is introduced with a list of basic correspondences, then a deeper analysis is provided firstly by astrological/elemental, then mythological, qabalah associations, until finally you get first the analysis of RWS interpretation followed by the Thoth. The analysis of the card then ends with a brief section on associated cards and concepts you can explore further. This sounds like a lot, and it is however the way they have structured it means that you can choose which area of symbolism or interpretation you want to focus on rather than be overwhelmed with all of it at once. In addition the authors have a rare gift of breaking the information down and making it readable and accessible. If you are interested in the esoteric nature of tarot you need this book, it is one of the best out there for tackling the intricate topic. Another unique aspect of this book is that it discusses both Thoth and RWS (people interested in Thoth will really find this book helpful as there is so few books on that system. I would have appreciated colour images in the book, but other than that this book is about to become a classic in the tarot world and one of the few book advanced tarot readers can look forward to owning.
See more advanced reader reviews at goodreads.
The foreword for Tarot Deciphered was kindly written by Lon Milo DuQuette. Check it out!
And, because things happen, here is the Errata page, for any reported print errors.