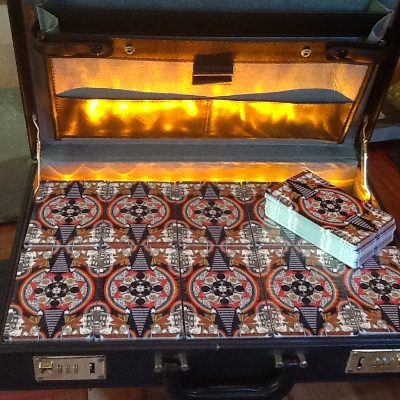 For those of you who have been asking, Tabula Mundi Colores Arcus II tarot decks in the large 3.25×5 inch card size with holographic card backs are now available – we happy? Yes! 🙂
Will post a link here on this page when pre-orders open.
Going, going, gone…In sadder news, the following decks are now on extremely low inventory alert; some of them may not be reprinted for a long time, and some may never be reprinted:
Rosetta Papyrus is still available in the large size and there are still Tabula Mundi decks available in the MID SIZE, and POCKET SIZE, with LARGE SIZE coming soon. UPDATE: the Large Tabula Mundi Colores Arcus II decks are now available as of September 2020.