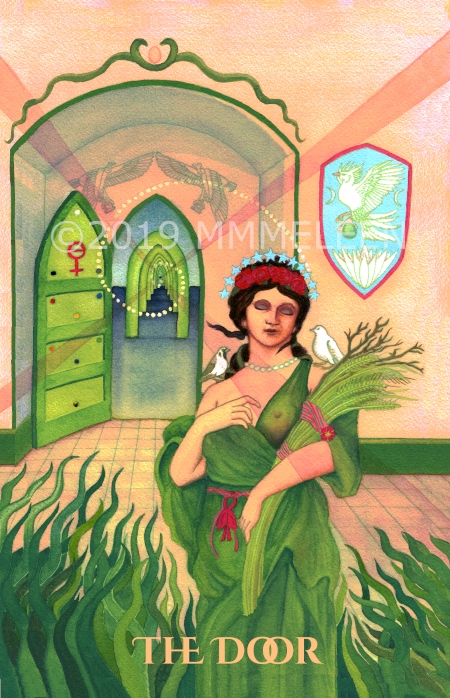 From Pharos Tarot, in progress
The earliest card done, since 0 thru II were redone at some point. The Door is also known as The Empress, whose Hebrew letter is Dalet, meaning Door.
Since it's such an early card, I wonder if I should redo it, just because my painting skills have improved since then.