Day #2 of the Thelemic High Holy Days aka anniversary of the reception of Liber AL, the Book of the Law. This is the second day, wherein the chapter with Hadit speaking was received. So I thought I'd share another painting that is an illustration from Liber AL. While it is still from Chapter 1 (Nuit's chapter), this painting fits as it prominently features Hadit.
The painting illustrates a line from Liber AL, Chapter 1, verse 16: For he is ever a sun, and she a moon. But to him is the winged secret flame, and to her the stooping starlight.
This one was done in 2020 as a gift for some dear friends. Here are a few views of it, from different angles. It's acrylic on 7×13 hardboard with 1.5″ depth, with the art extended over the sides so they are painted too, so no framing needed.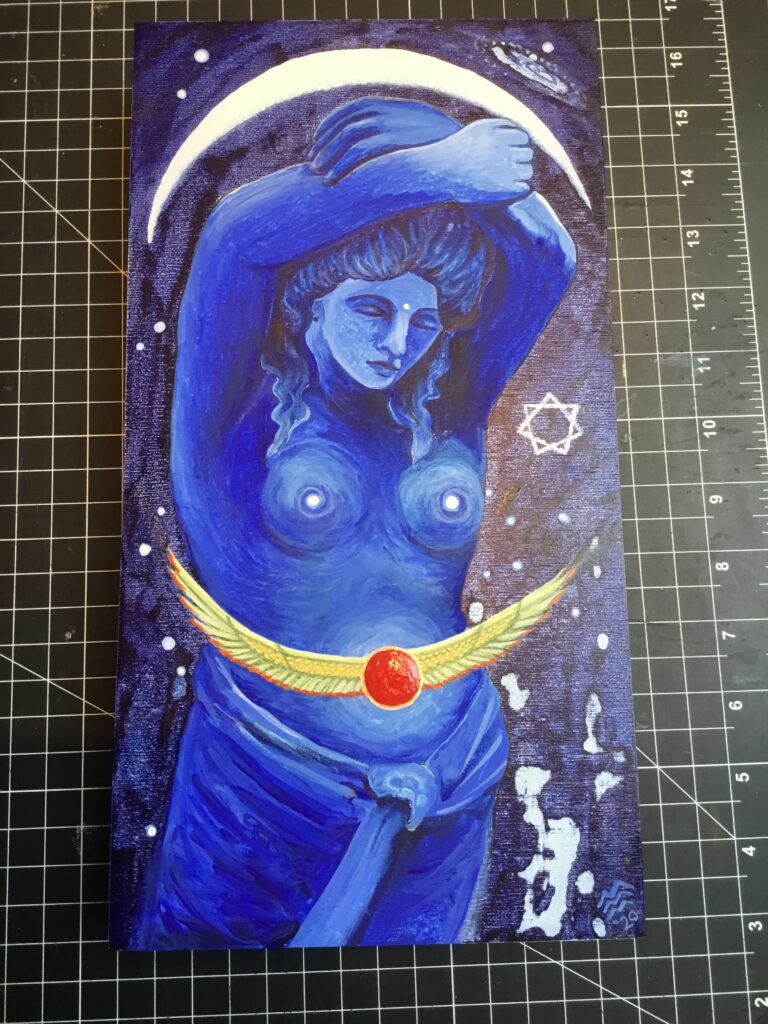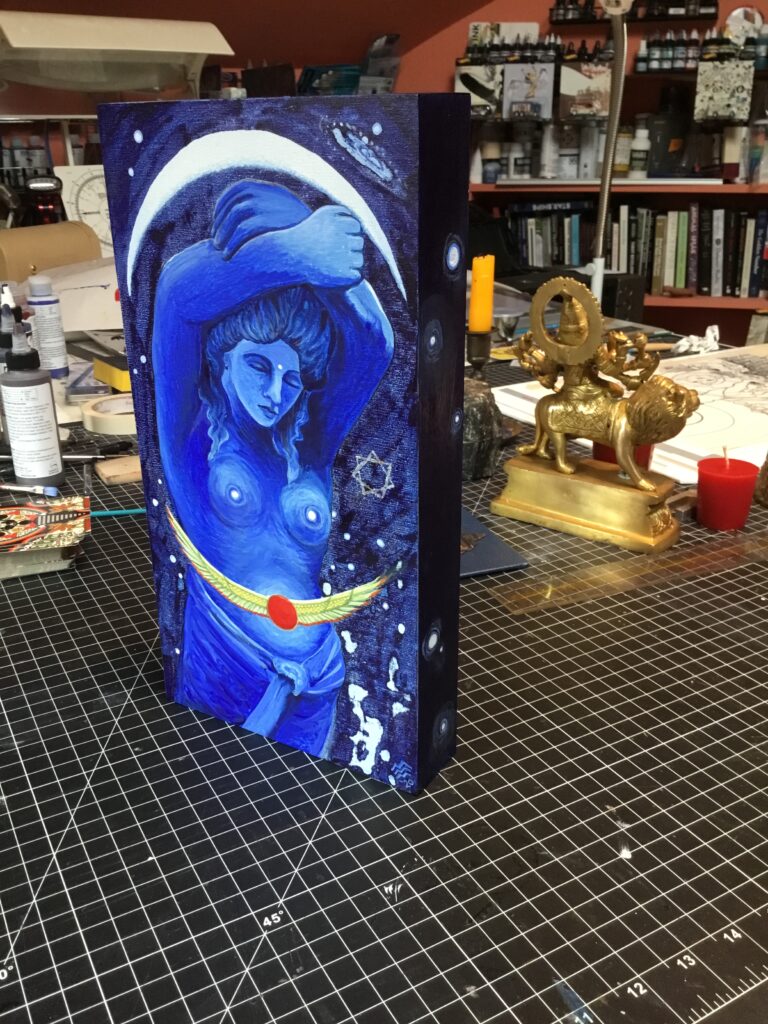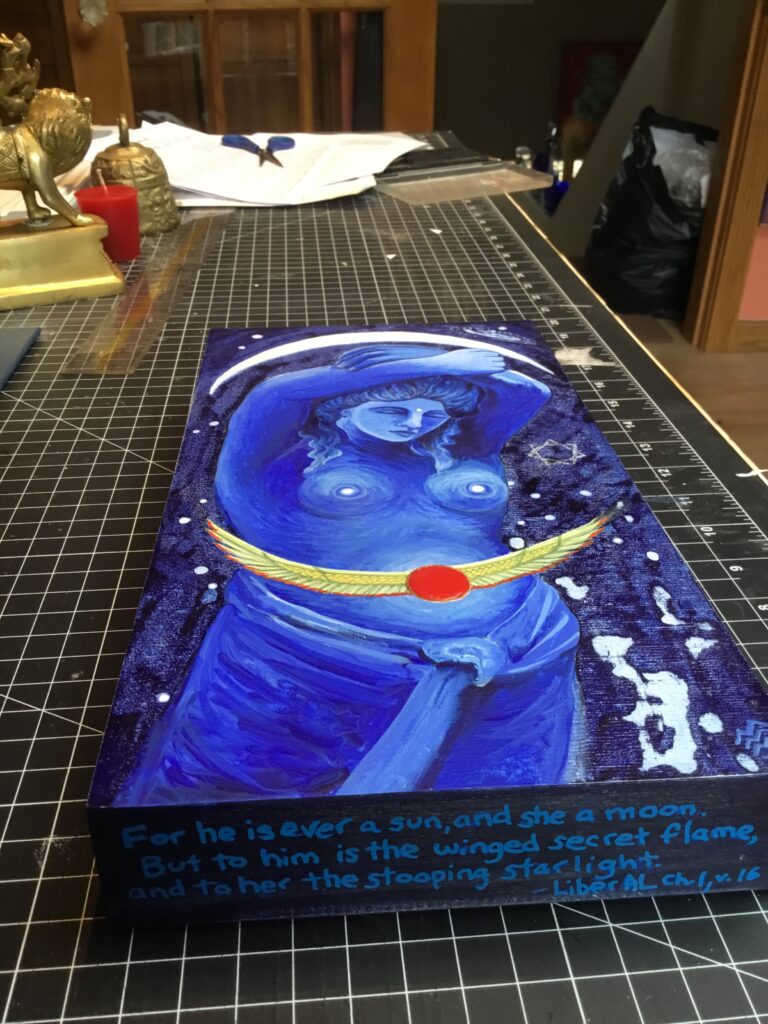 With blessing & worship to the prophet of the lovely star.