One of the things I've always wanted to do is design a beer label. It's finally happened, and I got to do two of them, for the Stone Cow Brewery in Barre, MA. I drew the artworks last fall, and the beer for the first one just came out!
The first one, a black IPA, came out just in time for Massachusetts "Beer Week" which is March 5th through 12th 2022 – though the beer will be probably be around for longer. At least I hope so, because it is very good! The beer is called "Tranquil and Alert", which is the town motto of the town of Barre, Massachusetts. So for the art I did a parody of the "town seal". This is the Barre town seal, which features a central diamond with a general store and horse and buggy, and side panels around the circle with cows on the left, pine trees on the right, and a mountain view on the top.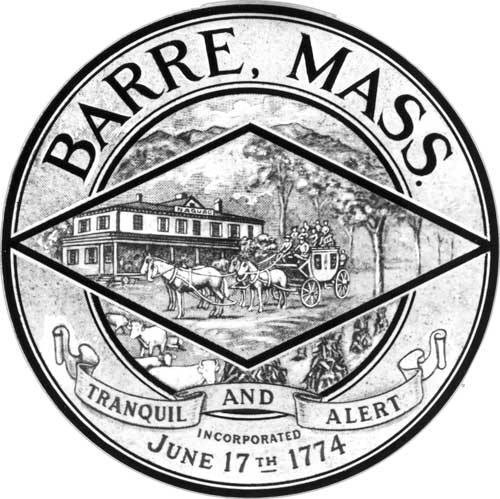 Of course I changed it up, and made the general store into Stone Cow Brewery's barn, and the horse and buggy into their ultralight flying machine. True story, I got a ride on that once and it was awesome! Here is a short video clip of the takeoff of my flight, also known as"Air Meleen"! And the view picture is one I snapped from the ride! Below that is a picture of the machine, with pilot "Phil the Farmer" taking my Dad for a flight.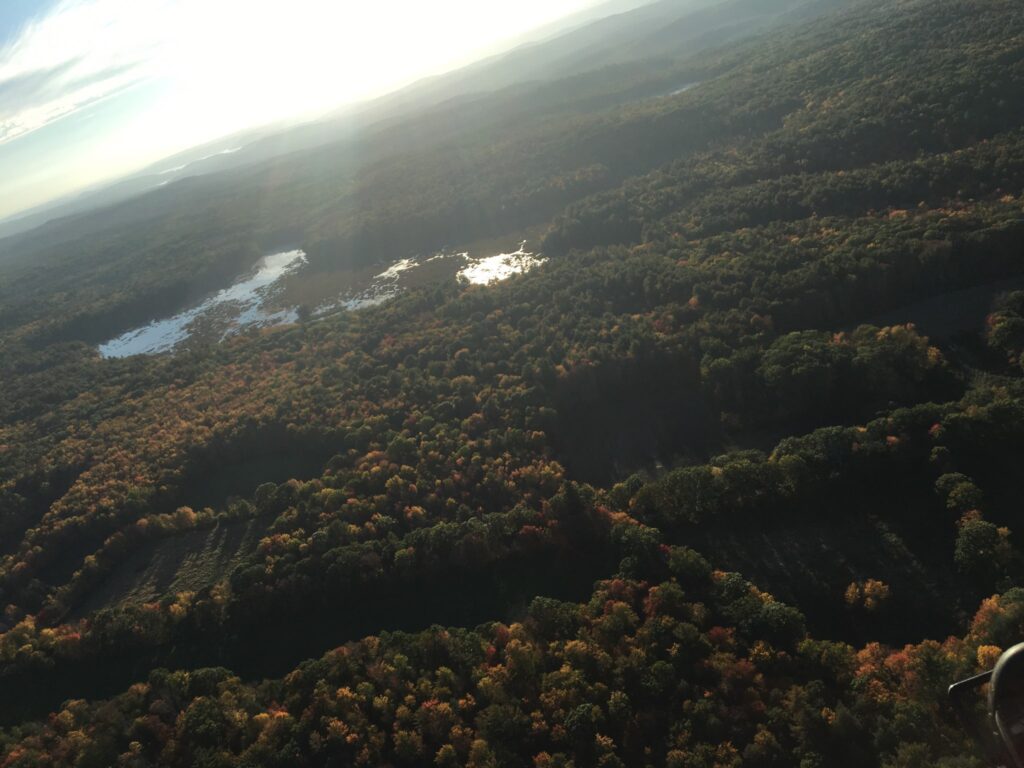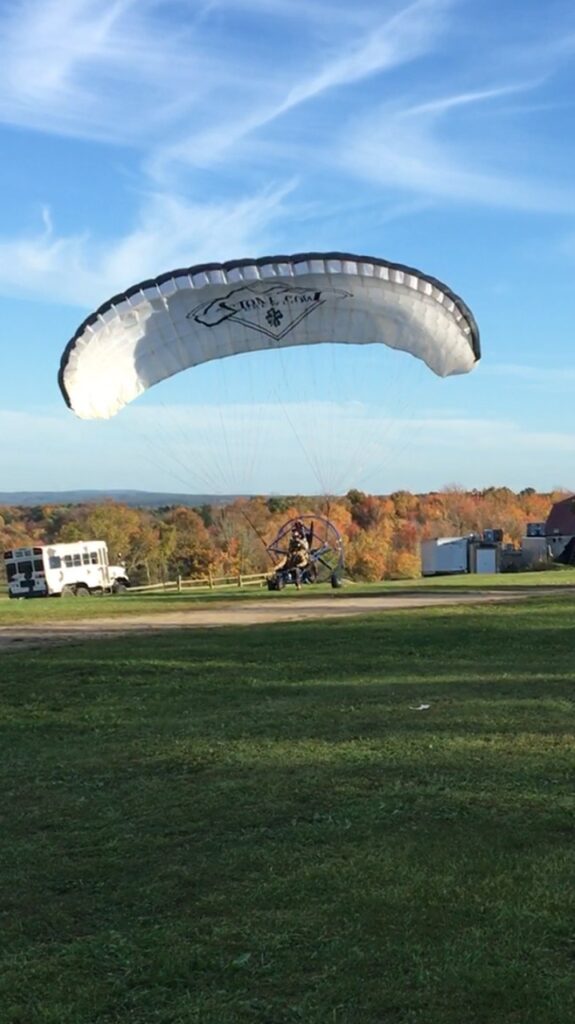 For the rest of the picture, I made the cows into the particular type of cows that their related farm (Carter and Stevens Farm) raises, made the pine trees into hops, and the mountain view into the actual gorgeous mountain view the brewery has of Mount Wachusett. Plus added the "eye in the triangle" and an osprey carrying barley, just for fun.
The beer is a Black IPA, and it is really good!! Here is the finished art – in pen and ink, and what it looks like on the cans: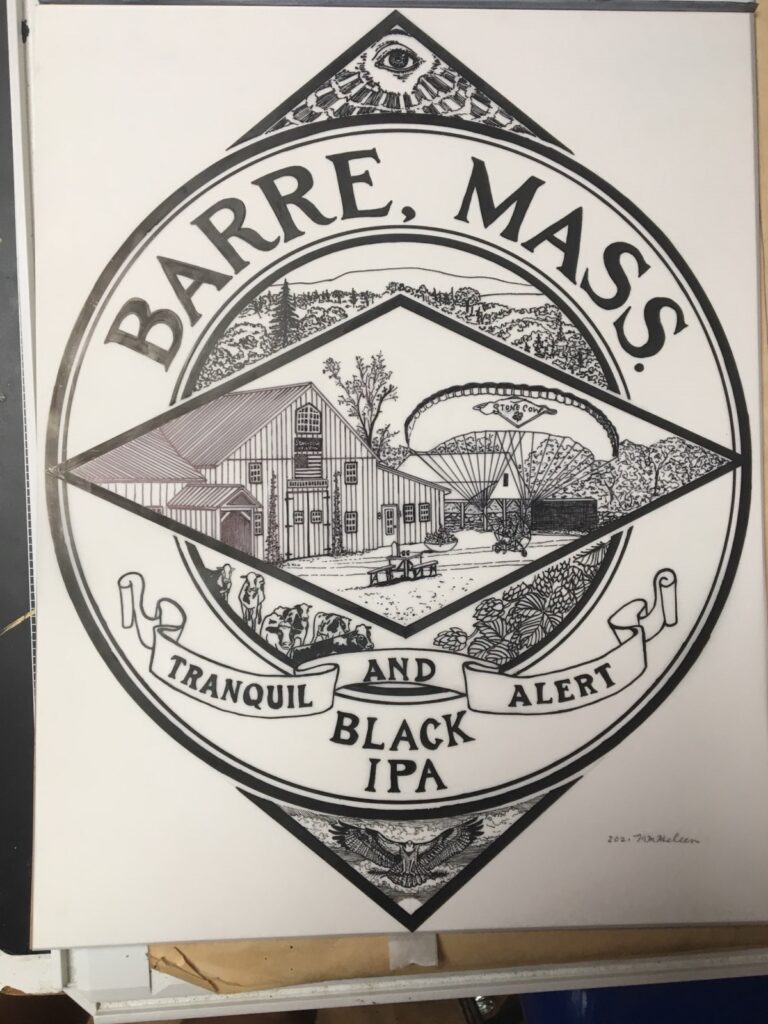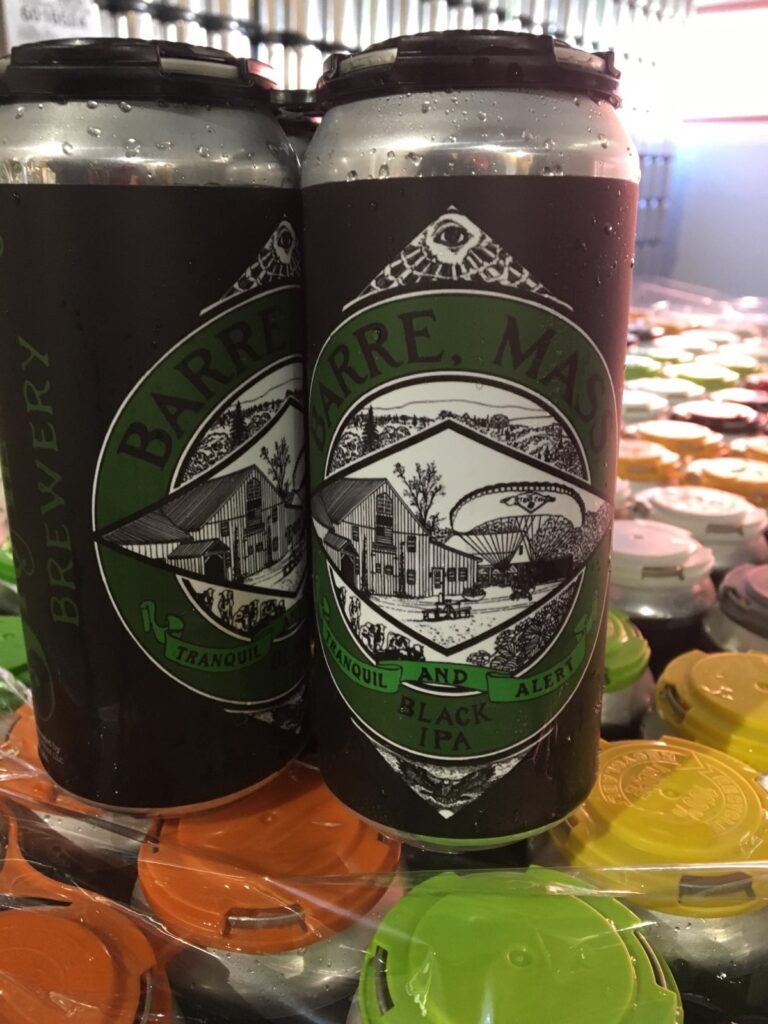 The other beer I did a label for is coming out soon, a smoked lager (rauchbier) called "The Alchemy of Smoke". You bet I had fun running with the alchemical theme for that! The art for that one was done in color, in acrylic gouache. I'll post it when the beer gets released, which should be in a couple of weeks! If you are in the central Massachusetts area, head over to Stone Cow Brewery, for great beer, good food, plenty of scenic vistas, and both indoor and outdoor seating. Pick up some cans of Tranquil and Alert!