That is the question.
See the bottom of the page for a POLL after the examples.
Since all the Majors of Pharos Tarot are done now and I'm not planning on doing the minors yet, I'm deciding whether to publish them as Majors only, and if so, in what format. The size would be large, 4×6.25 inches. But they could work in that size either as bordered or borderless cards.
The Pharos images were designed so that they could be bordered or borderless. They have enough extra bleed and length that they could be completely borderless, but the important parts of the image are centered in a same-sized area so that they could be cropped and bordered.
Here are a few roughs of what the Pharos deck might look like with borders. For now I just put them into the Tabula Mundi tarot's borders to see how they would look. So below see how they might look as bordered, with traditional titles, vs. borderless, with alternate titles.
Note these colors and fonts and border styles are all subject to change. This is just to compare the look in general.
Note also that even though the borderless art looks bigger in one version of the Fool, there is also a way to crop these with the art the same size as the borderless, placing the image more to the edges of the frame. The second Fool below shows the art cropped closer but larger. The first shows more of the overall image. So there are different ways to do the bordered cards, it's just deciding whether or not to have borders.
I like the look either way. But bordered has the advantage of being more protective of the art, which can chip at the edges in a more noticeable way on borderless decks.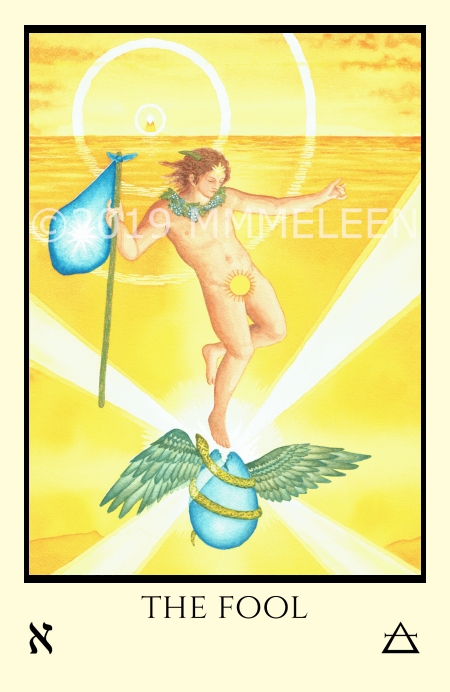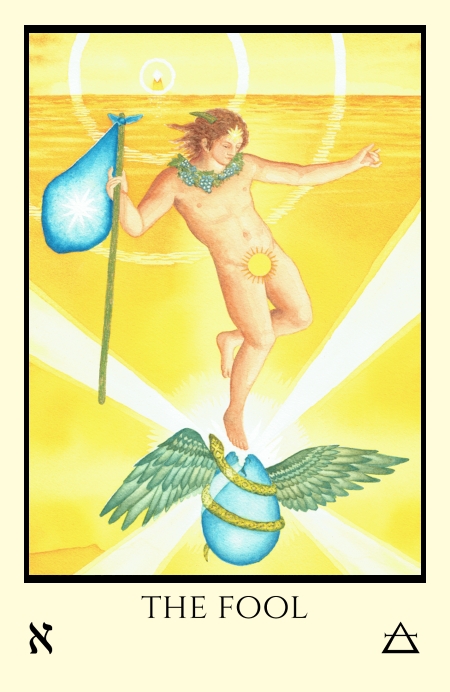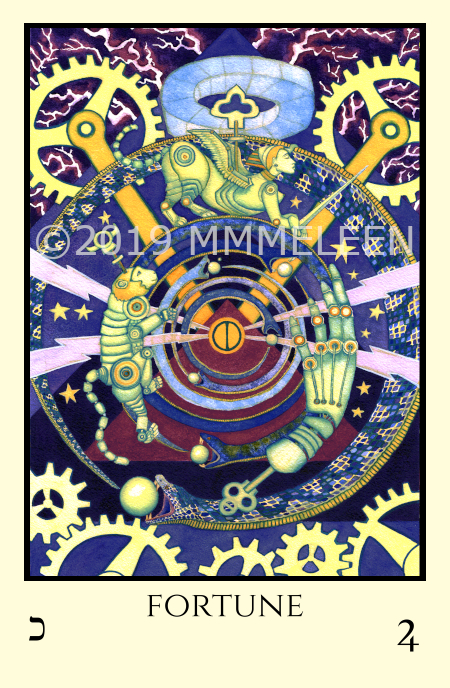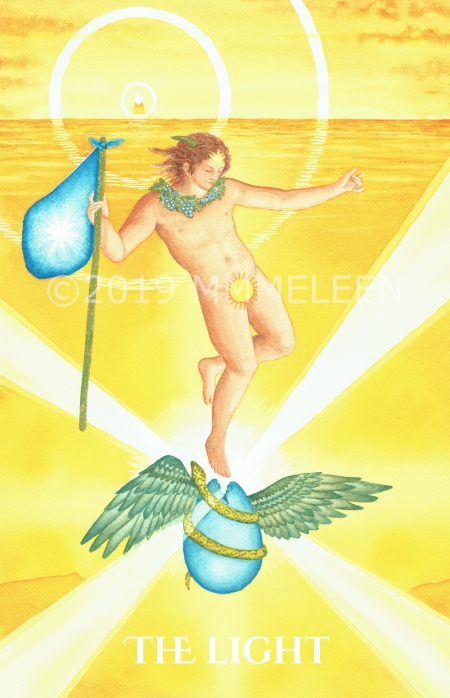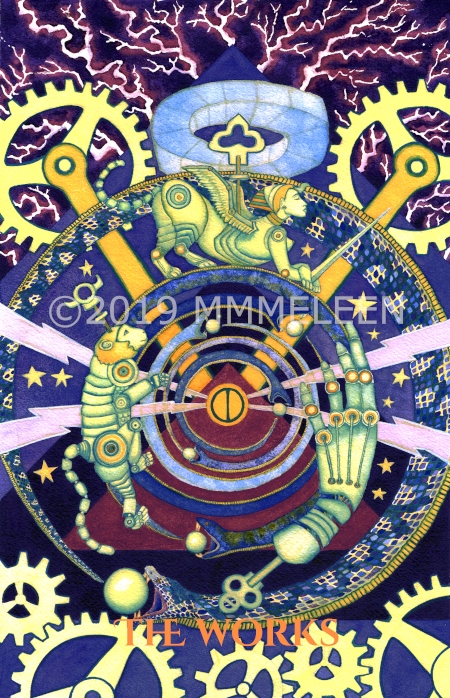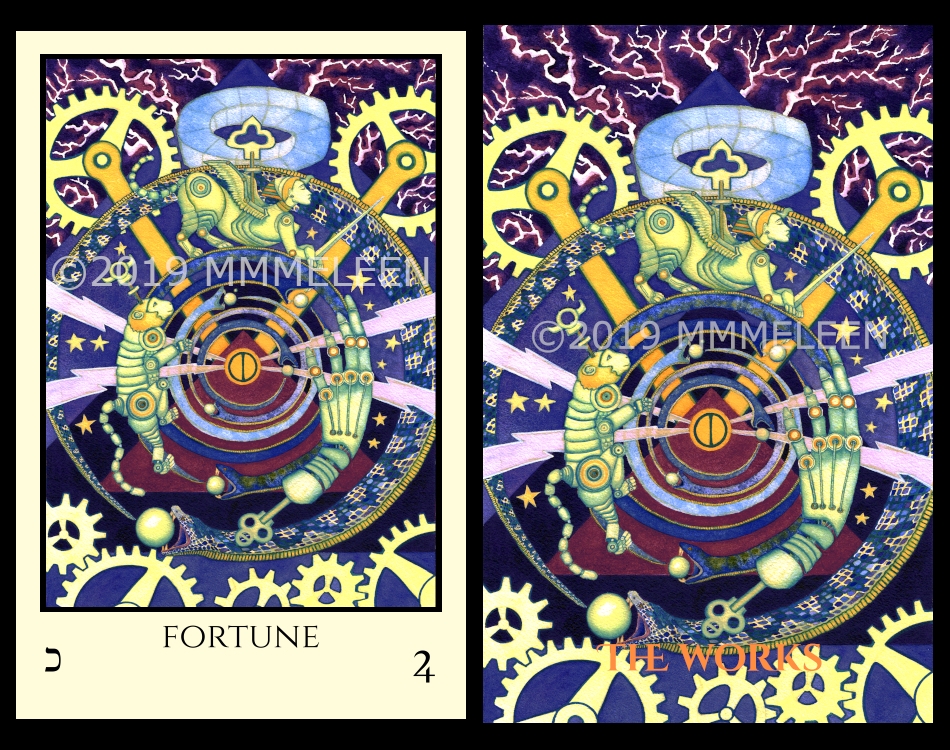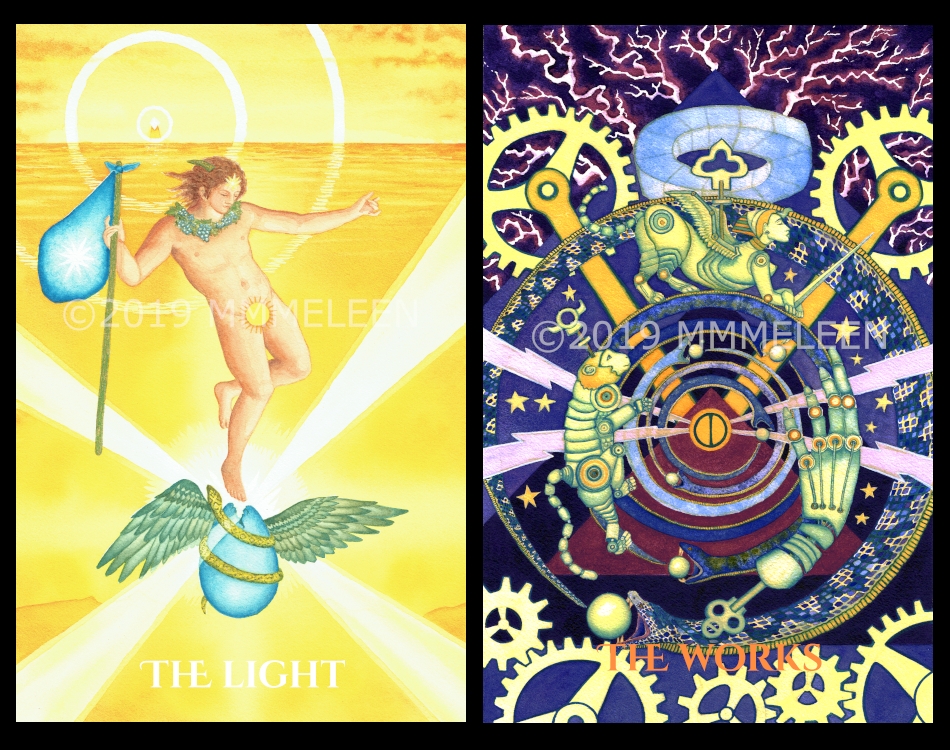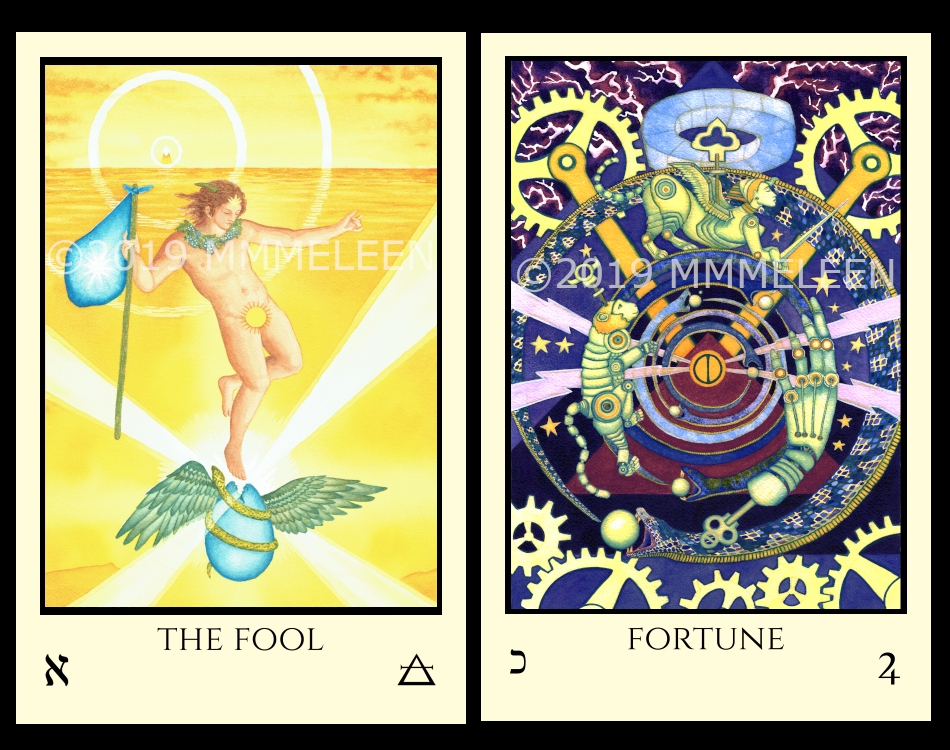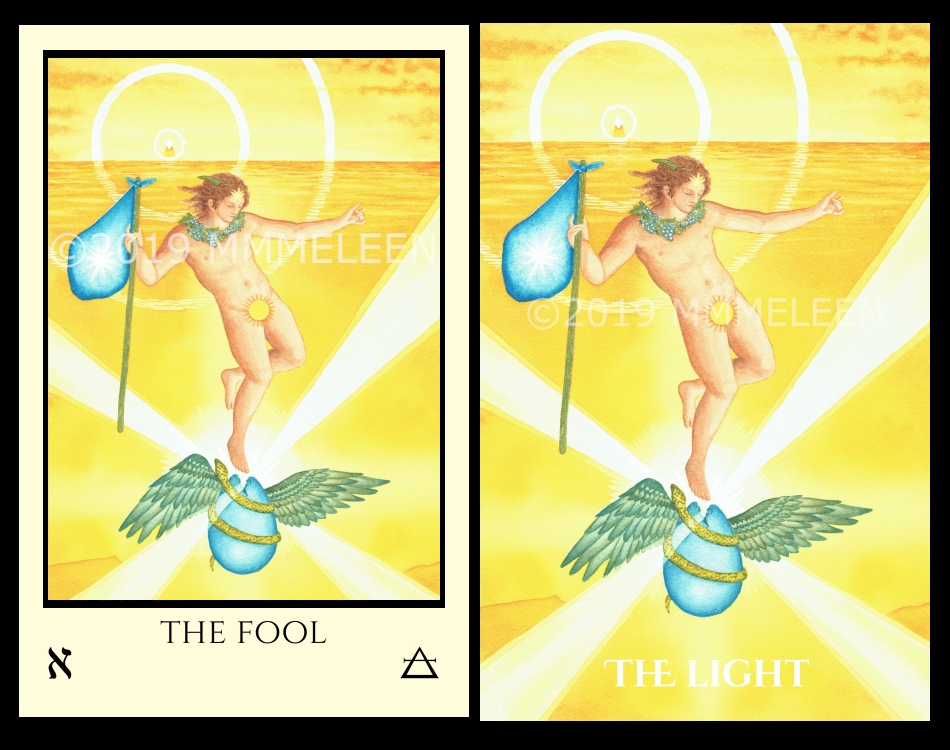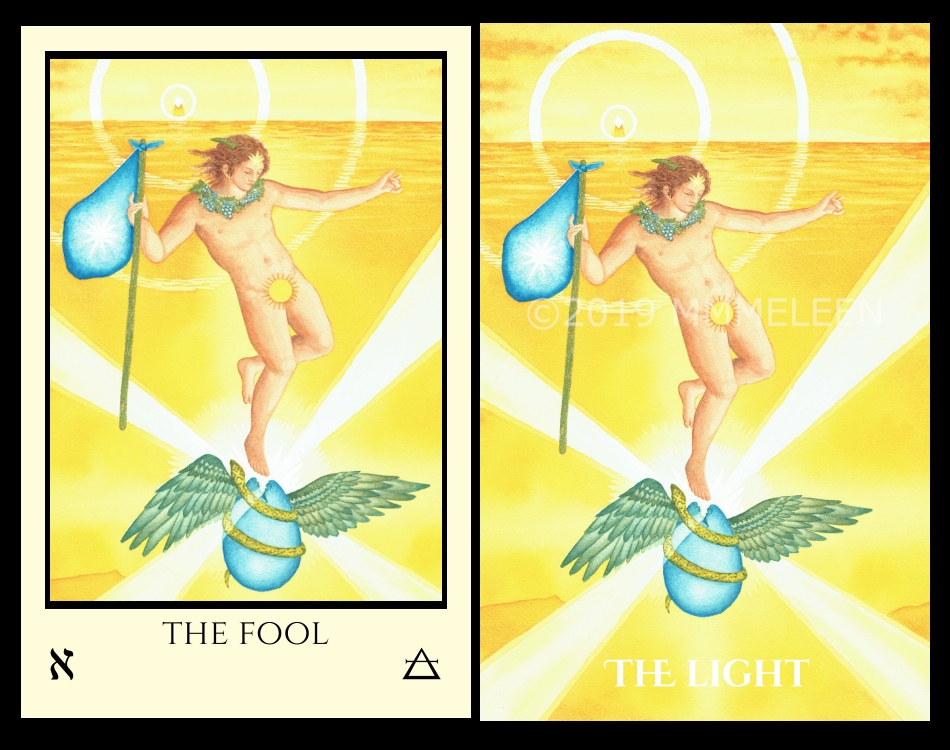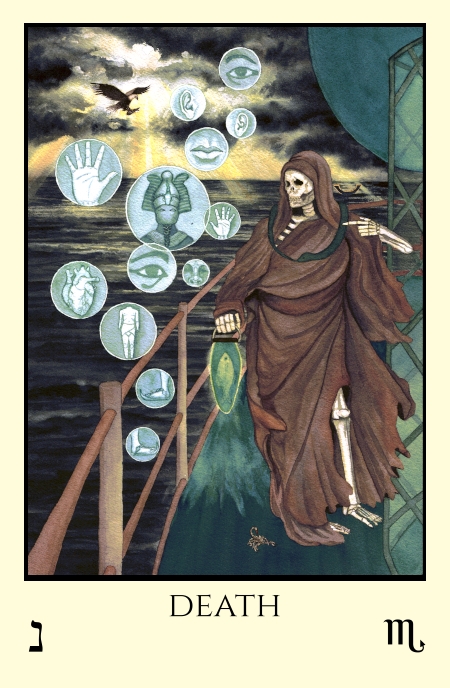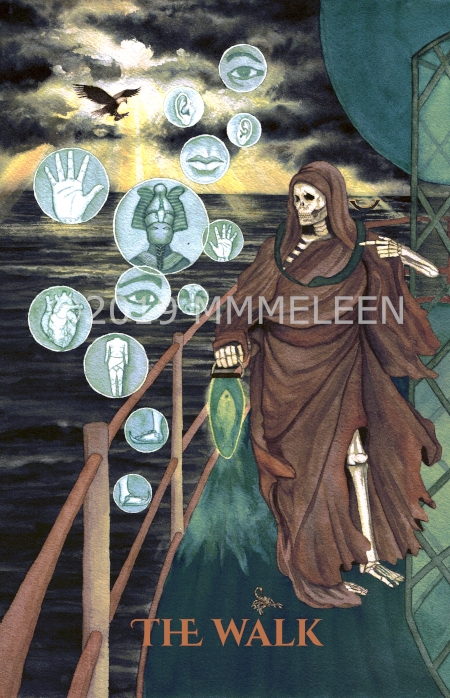 We also have to decide on traditional Thoth based titles or the alternate Pharos concept titles. (And whether or not Lust should wear the "Scarlet Woman" dress or be naked!) It's a wonder anything ever gets done as I'm pretty indecisive sometimes.
To see the alternate titles check the Pharos home page.